Event : Angelhack Jakarta Sabtu 8 Juni 2013
Jika kamu seorang berjiwa entrepreneur yang tertarik dengan bisnis online dan sedang mencari ide bisnis, kami sarankan mengikut event berikut yang menantang Anda untuk berdiskusi mencari ide yang memiliki impact besar bagi dunia. Registrasi bisa dilakukan di sini.
AngelHack Jakarta – Spring 2013 Hackathon
Saturday, June 8, 2013 at 9:00 AM – Sunday, June 9, 2013 at 4:00 PM
Jakarta, Indonesia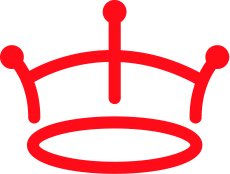 Are you ready to take your big idea
to the next level?
Then jump start your startup ideas at AngelHack's global hackathon competition, where you can win $100,000's in prizes, hack your way into our accelerator program, get flown out to Silicon Valley, pitch the Valley's top investors, and ALL that for just winning the hackathon! Boo-Ya!
Free Developer Ticket Code:0101100100110011010101100111011101100010001100100011010001100111010110010011001000111001011010110101101001010100011011110110011101010011010101010011000101010100010101000011000001111000010001100101001001010110010100010110011101001111011110010110101100111101
The fun starts at AngelHack Jakarta on  June 8th, where you'll find:
* 100's of amazing developers & designers for you to work with
* Immediate attention and opportunity for your project to get accelerated
* Tech Media to run stories on winning teams
* An awesome community of mentors and expert judges 
* And all those amazing prizes we mentioned above!
This isn't your typical hackathon; this is the big leagues.
 Grand Prize
Spot Prizes
There will be numerous spot prizes up for grabs like
XBoxes    Nerf Guns    T Shirts    Helicopters
Sun Glasses    API Prizes    Gags    Cash
What should I build?
We want to see new projects that can wow the crowd and have the potential to improve peoples lives. Hacks that people would use, laugh at, and potentially scale. Have fun, try to finish in time, show us an awesome demo!
Previous winners include: Microryza, Osper, Testlio, TapFame, WeFunder, Kloutron, & Airpost
For more info visit our Rules, Schedule, and AngelHack Accelerator pages.
Look forward to seeing you there!
-The AngelHack Team
As seen in

Baca juga : Memahami Kriteria Bisnis yang Diinvest Venture Capital